The Town of Merton has an outdoor weather warning siren, located directly behind the Stone Bank Fire Department Station on Stone Bank Rd.  This siren is remotely activated by the Waukesha County Communications Center (WCC) under certain circumstances. This siren is meant to alert those who are outdoors to threatening weather that either is or will be affecting the surrounding area.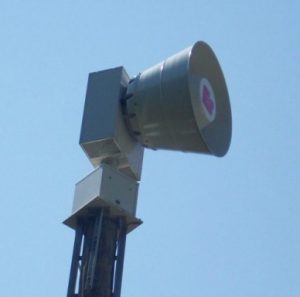 You should remain aware of severe weather conditions by using local media outlets, the National Weather Service website, and by signing up for Waukesha County Emergency Alerts for the latest watch and warning information for the area.
Activating the Sirens
The weather warning sirens will be activated when any of the following is observed:
A tornado on the ground which is an immediate threat to the community.
A rotating funnel cloud aloft posing an imminent threat to the community reported by a trained, reliable source. i.e. Law Enforcement, Fire Department or trained weather spotter.
Damaging winds or large hail causing property damage and posing an immediate threat to health and safety. Per the National Weather Service, damaging winds are considered to be those above 58 mph and large hail is considered to be approximately 1 inch or larger in diameter.
An agency Shift Commander or local Emergency Management official determines that weather conditions are posing a threat to the health, safety and property of residents.
During Activation
Once the weather warning sirens are activated, they will continue to be sounded every 15 minutes until WCC receives an "All Clear" notification from the National Weather Service.
Ending the Siren
Once an "All Clear" is received, there is no audible signal that indicates that the particular threat has ended. WCC has the discretion to discontinue the sounding of the weather warning sirens based upon reliable information that is currently available.
Prepare for Severe Weather Now
It's important for you to prepare for severe weather now, before the next storm approaches.  Please use the following helpful links below to learn more.
Severe Weather Helpful Links
Waukesha County Emergency Alert Signup (Text and E-mail Alerts)
Signup for Text and E-mail Alerts for Waukesha County.  This includes both alerts for severe weather in summer and winter as well as from public safety agencies, providing advanced warning of life threatening events and emergencies.
Severe Weather Preparation Guides
Read the resources from ReadyWisconsin which provides a comprehensive view of how to prepare for severe weather and more.

ReadyWisconsin
Informational website from Wisconsin Emergency Management